A breathing / bathing space set in the Cambridgeshire countryside inspired by the Scandinavian philosophy of balance. A space for relaxing in wood fired, red cedar hot tubs and authentic barrel sauna; for stretching your mind and body with creative and leisure workshops and for snacking with friends on fireside deckchairs.
After a compulsory hot shower, you must brave the open, and most likely, chilly air before you can plunge in a steaming wood-fired hot tub. Once embraced by the steaming waters, enjoy a gentle breeze on your face, the restoring warmth of the waters and the gentle crackle of the fire.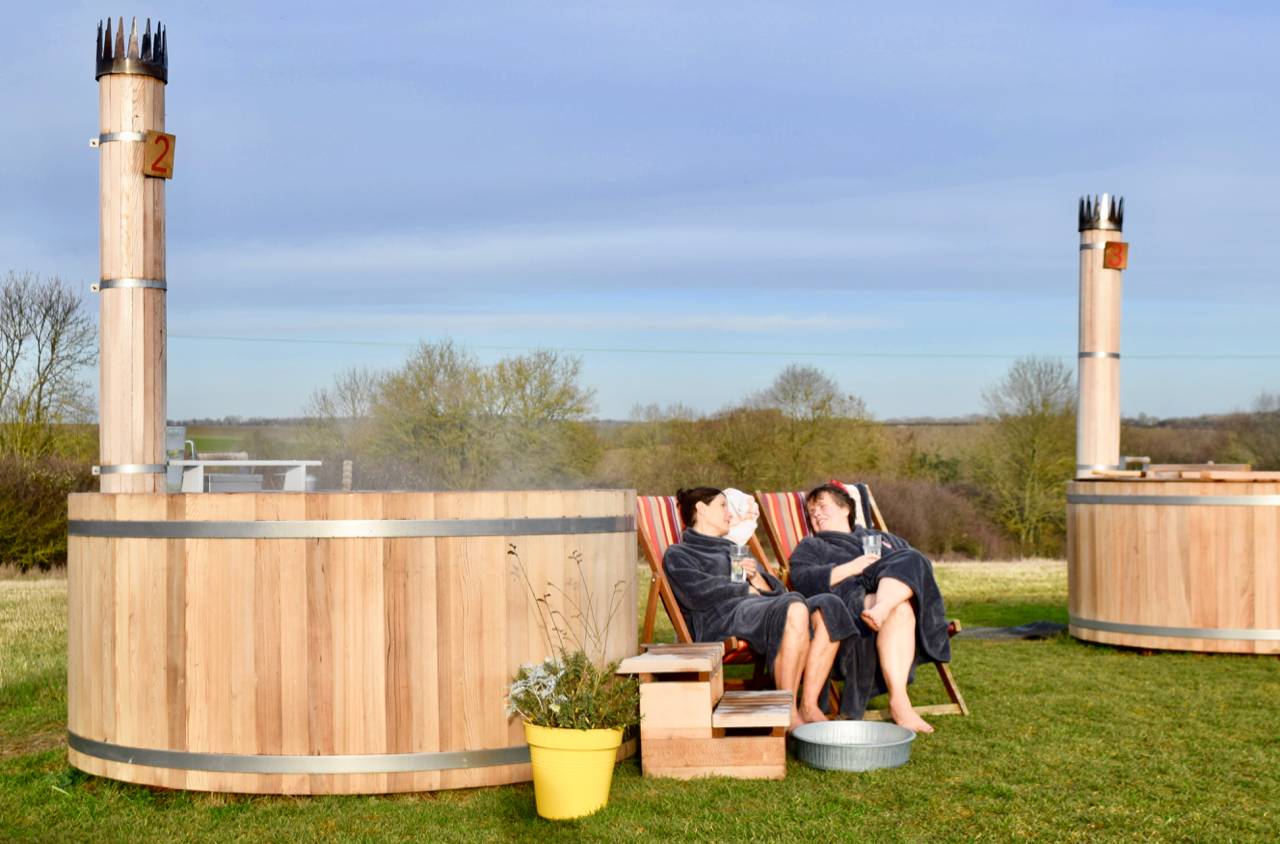 The fact that our hot tubs and saunas are situated outdoors plays an absolutely significant role.
Get involved in creative workshops and indoor/outdoor classes.
Make a lasting work of art, get stuck working with your hands or stretch your body in the beautiful surroundings of our hilltop.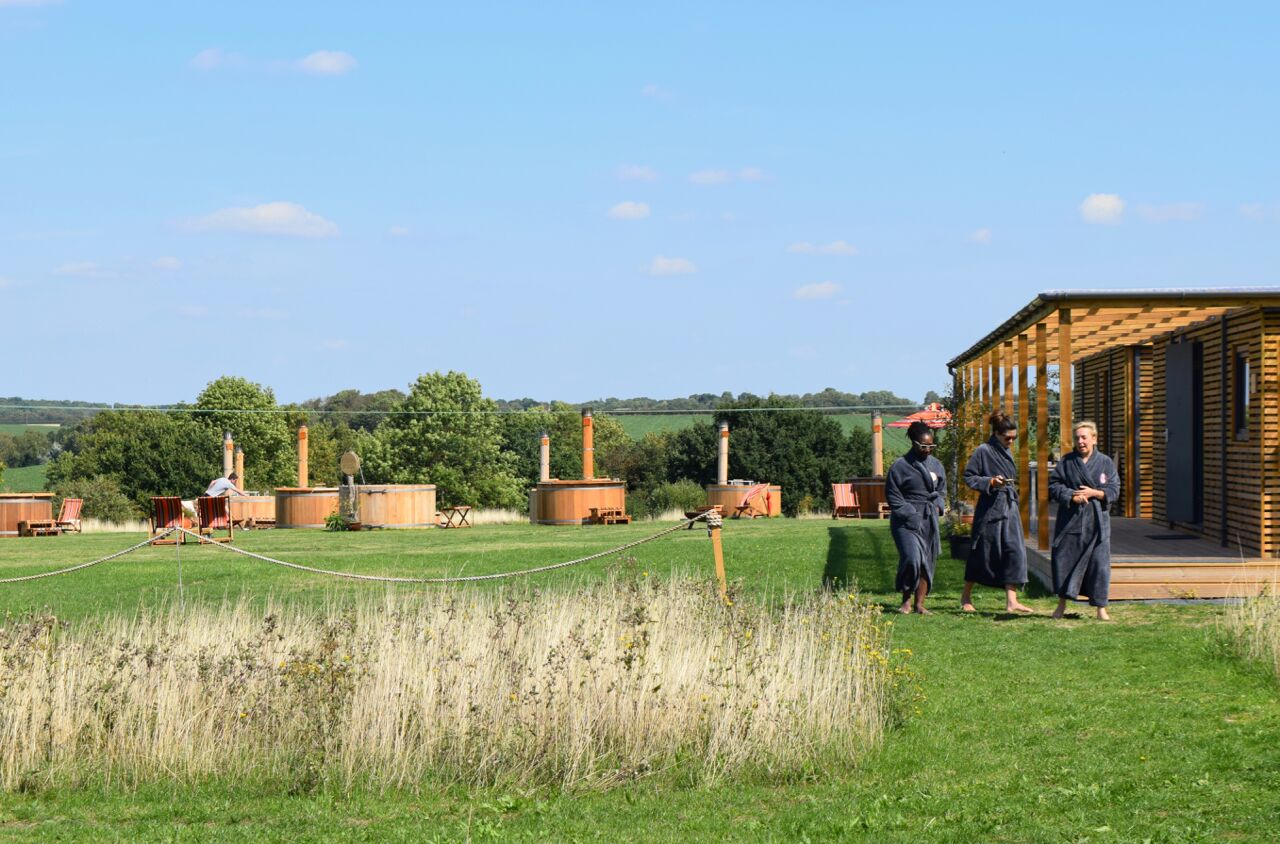 Membership & monthly pass
Become joint members to experience PAUS. as a couple and enjoy full membership benefits with exclusive offers for one year.
Purchase a monthly pass to enjoy unlimited use of our unique, wood-fired bathing facilities for one month.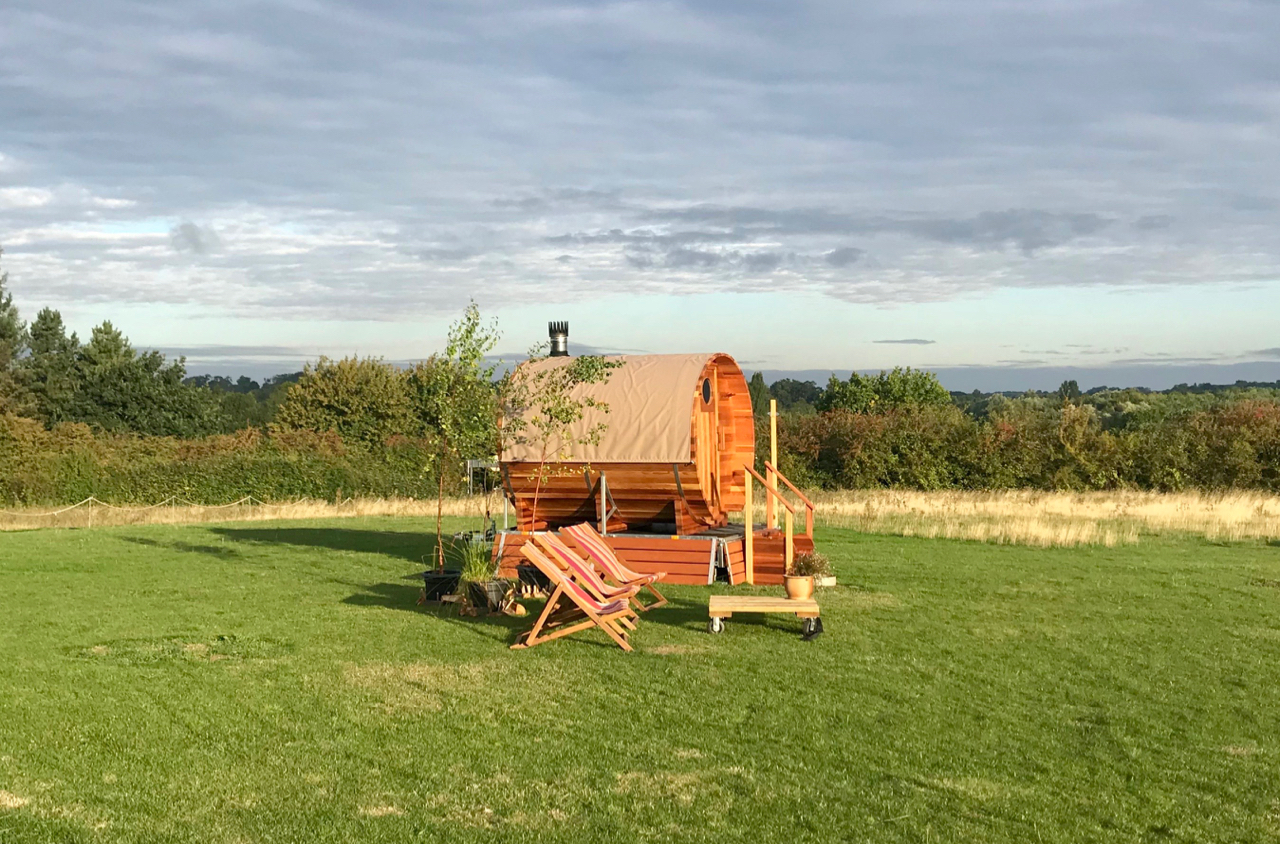 Facilities include a fully equipped outdoor spa, workshop/meeting space, kitchen and bar, toilets and a large open field with beautiful countryside views - the perfect canvas for realisation of your concept.
The space is divided into two sections:
the bathing area which is accessible to ticket holders only.
Bookings for hot tubs and saunas are essential.

The catering area with the Hilltop Terrasse and meadow with deckchairs welcomes everyone during opening hours.
Open 11am-6pm most Saturdays, Sundays &
6-9pm on selected Friday evenings.
At PAUS. we use only premium western red cedar hot tubs & saunas from our own production at Bathing under the Sky.
Curated by Bathing under the Sky
"the company behind the festival wellness revolution."
Bathing under the Sky was set up in 2010 by partners Alexandra and Bart as a way of getting people to spend time outdoors come rain or shine.
PAUS. is the first permanent outdoor space and is open on Saturdays & Sundays and on selected week days all year round.